Shopping in Control Post #1
Hi guys!
So this starts my 'Shopping in Control' series.
Basically the inspiration for this series comes from the fact that in June I decided to total up the amount I had spent a few months before in a Word Document - when, what I bought, and for how much. WELL - the amount was SHOCKING to me. I thought how is this possible?
As most of you may know, I am a Stylehaul partner on youtube and do make money for my videos. It's money enough that I didn't have to get another job on the side this summer, but in terms of actually SAVING money - that's not going so well.
SO - I will do these posts every so often, maybe once or twice a month - post pics of what I bought, when, and most importantly, WHY! I'm attempting to cut out frivolous shopping and I hope this will inspire you guys to keep track and really justify your purchases.
August 27th - September 3rd
(I will admit - the fact I bought all this in the span of 8 days is a little crazy. But Labor Day SALES!)
I have been looking at the Tory Burch Caroline nude flats for awhile - so many beauty guru's have them! I don't own a nude pair of flats, and I'd heard such great things about them and that they were comfy. I went into Nordstrom to try on my size and see that I actually wanted them - they were SO COMFY and adorable. I found them gently used on ebay for $80 less than the original price ($225).
*I picked up another sample size of my Ayelet Naturals SPF eye cream - LOVE it for underneath concealer and have been using my first one since April(?): http://www.etsy.com/listing/95798099/under-eye-cream-with-zinc-green-coffee
Total was $6.50
I went to Goodwill to see if there were any cheap finds for the fall - and any shoe deals I could find to sell on ebay.
I found a pair of xhilaration wedges for $10, but I think I'm going to take them back!
I got a leopard pair of jeans for $3.75 - I've been into leopard lately and that was a great price for them.
Peach Izod sweater for $3.75, and an Old Navy tank top for Fall layering for $3.75. I got a skirt for $3.75 but it fits pretty awkward on me so I decided to try to sell it - I may end up taking it back.
I've been on an ebay ROLL lately since I've started selling. You can find some great things for CHEAP on there.
Well, since I saw my TB Caroline flats, I was kind of keeping and eye on some of the other flats, and these ones caught my eye. They are the TB Silver Audrey PVC flat. They are so unique looking, and I love the look of the clear sides and almost 'jelly' look to them. Trying to look them up online, I found hardly any info but they seem to be very rare. Originally $225 as well, I paid $77. IF they don't end up fitting or I don't like them, I'll resell them because they're rare :P
I popped into F21 this weekend for some basics. I wanted to get some jeans for cheap because I gained quite a bit of weight last year in college that I want to LOSE - but for the time being, I got some jeans for $10.80 at F21. I also got some jean shorts for $12 that are lose around the thighs = what I need!
This amazing shirt caught my eye with the (fake) denim and lace. I got a size M, got home, tried it on, and it was really tight around the arms - so I went back yesterday to get the L. I'm soo in love with it.
I also got some skinny waist belts and a maroon zipper bag for the fall for $20. All will definitely be used A LOT!
At the mall I also popped into H&M to look at the scarves there and I found this grey leopard one for $12.75. It's large and fluffy and a neutral! Scarves were on my wish list for fall :)
(The pic is from instagram on an outfit I'm thinking of wearing it with!)
Last week I smelled the new perfume from Juicy, Juicy Couture La Fleur. I looked it up online and found a joined rollerball - 1 'la fleur' and one regular Viva La Juicy. I went to see if Sephora had it on my mall trip, but they just had a rollerball of the VLJ - OMG. BEST SCENT EVER. I found it for $11 including shipping on ebay! I haven't purchased a perfume in FOREVER and I'm excited about having a new one. I literally was smelling my wrists all day when I had this on...
If you know me, you'll know for the past year I have been OBSESSED with my Adrina Crocs (flats with the bubble holes in them). I have wanted the Carlie flats (above pic) for the LONGEST time. They sold out the $25 ones on Amazon, so I saw them on sale WITH 20% off for signing up on the email for $15.99!!! I'm so excited. I love my crocs flats. Mwahaha.
I also got the Kadee Leopard flats because they were on a good sale as well, for $27 I believe. I don't know how I feel about the holes in the sides, but reviews on Amazon say they are a lot more cute in person and I have been wanting a pair of leopard flats.
SO - that is everything I have purchased recently. I hope some of you that think this idea is interesting will join me in for shopping in control :P Tweet me or post a comment if you do!!
MY WISH LIST:
Free People Flag Scarf!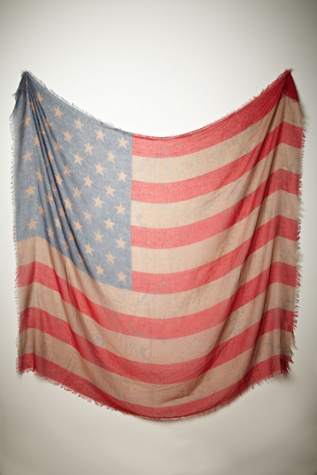 -Some Bandeaus from Amazon
-Thick leggings from Zara
(The one's that are $35 are as thick as pixie pants = good dupe!)